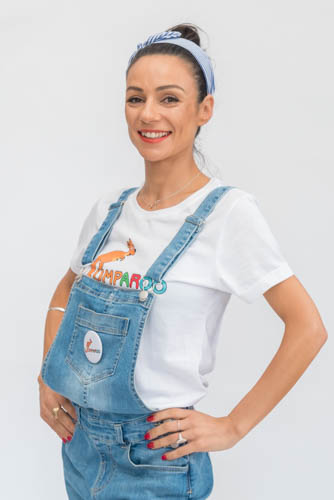 Hello my name is Maryanne Russo
I feel so greatfull to have this opportunity to share my love of The Arts with all my young friends.
Jumparoo has allowed me to experience so many special memories and witness children's growth and progress throughout our program over the years.
Before we started our Jumparoo venture, I have dedicated my entire career to the performing arts and fitness, working with all ages from 4 months to elderly for all abilities. I started my love of dance as a young little girl and furthered my journey as a professional dancer and dance instructor for over 17 years.
Maryanne has diverse background is- IV Small business, Level 3 Italian language, Advanced diploma of business,
A Grade of music (Australian Music Examination Board), a Qualified Dance teacher, Level O coach, facilitated Active after school fitness programs to schools throughout Melbourne and dance and movement programs to special needs schooling, Dancesport Competitor, and Business owner of her own dance school.
Maryanne is bubbly, warm & lovely! Children flock to Maryanne like a magnet!
She is an all-rounder, talented in many parts of the arts and the children just love her!